Cases concerned claims in Steele dossier about Trump lawyer that he visited Prague to help 2016 campaign, which he denied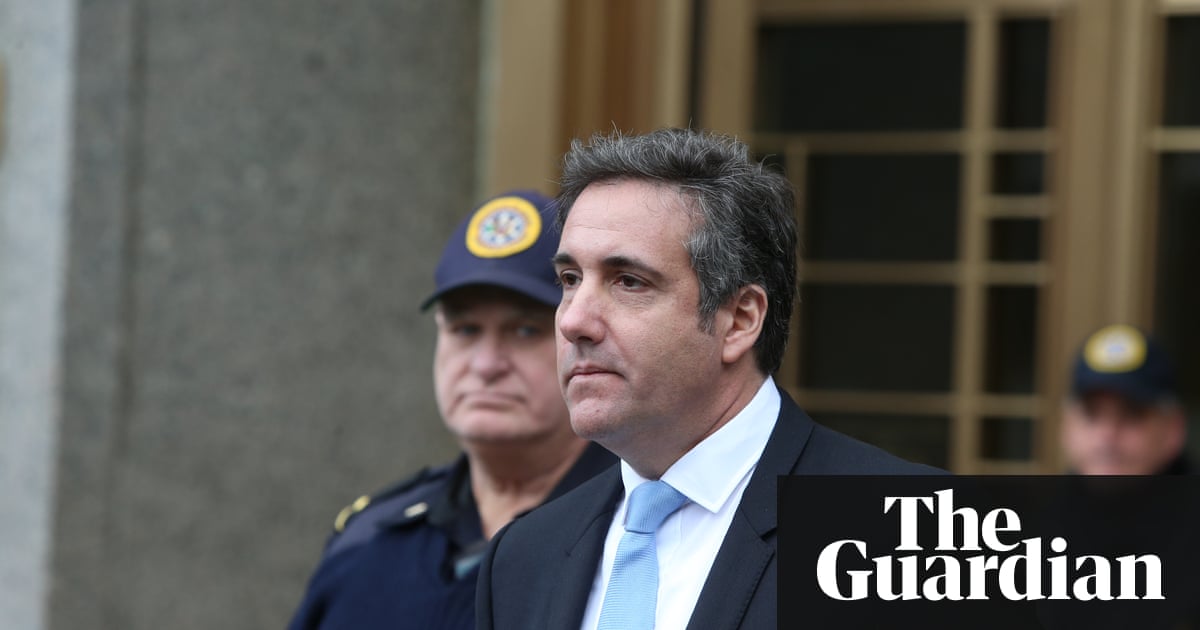 Michael Cohen, Donald Trumps embattled legal fixer, has dropped libel lawsuits against BuzzFeed and a political research firm over the dossier that alleged collusion between Russia and Trumps presidential campaign.
Cohen voluntarily dismissed his lawsuits against the news website and Fusion GPS on Wednesday, according to documents filed by his attorney, David Schwartz, at federal court and state supreme court in Manhattan.
His decision to abandon the legal actions followed the raiding of his home and office by the FBI and the confirmation by US prosecutors that Cohen is the subject of a criminal investigation relating to his private business interests and personal finances.
Cohen sued after BuzzFeed published the dossier compiled for Fusion by Christopher Steele, a former British spy, which alleged Cohen met Russian operatives in the Czech Republic in August 2016 as part of an effort by the Kremlin to assist Trumps campaign. Cohen has repeatedly denied the allegation.
The alleged trip to Prague, the Czech capital, was said by Steeles sources to have been a cover up and damage limitation operation, after news reports had disclosed payments made to Trumps campaign chairman, Paul Manafort, by pro-Kremlin authorities in Ukraine, and meetings held in Moscow by Carter Page, an adviser to the Trump campaign. Both deny any wrongdoing.
Cohens complaint against Fusion GPS and its founder, the former investigative reporter Glenn Simpson, said that he was collateral damage in a hostile political operation conducted by the company.
The withdrawal of Cohens lawsuits also followed a report by McClatchy that said Robert Mueller, the special counsel investigating links between Russia and the Trump campaign, had found evidence suggesting that Cohen did, in fact, make the trip to Prague. Cohen again denied this, claiming the report was based on bad information.
Cohens team did not immediately respond to an email asking whether his decision related to the McClatchy report.
The decision to voluntarily discontinue these cases was a difficult one, his attorney Schwartz told Politico, which first reported that the lawsuits had been dropped. We believe the defendants defamed my client, and vindicating Mr Cohens rights was and still remains important. But given the events that have unfolded, and the time, attention and resources needed to prosecute these matters, we have dismissed the matters, despite their merits.
Read more: https://www.theguardian.com/us-news/2018/apr/19/michael-cohen-drops-libel-suits-buzzfeed-fusion-gps